About Us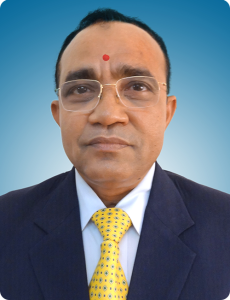 With a mark of fortunate niche in the market, Bhagyoday Industries is a trusted manufacturer and supplier of Precision Brass Turned Components with a wide customer base across India and few other the global locations. We have more than two decades of experience in offering brass precision turned components with high quality assurance, on time delivery and ethical business practices.
With the use of high graded metals and alloys we deliver a customized manufacturing outlay with specialized technical expertise and heavy duty machines which differentiates us from others. We have a personalized approach to deal with every project we take up to cater to the exact requirements of the customers.
We have achieved SE2A rating scale of SSI (Small Scale Industry) from ONICRA (Credit and Performance rating agency) which marks the governance, financial sustainability, past records and CSR impact in the society. This rating reflects our high performance capability and high financial strength.
Our product offerings have its applications in the sectors like:
Electric Connectors (radar, satellite, mobile tower and telecommunication)
Auto parts
Pneumatic / Hydraulic Fittings
Decorative light fittings
Pipe fittings
Sanitary ware
Oil and Gas and other dominant industries worldwide.
A customized approach in providing brass precision turned components with compact designs, different shapes and dimensions of sturdy constructions with the application of state of the art techniques in the manufacturing process to offer cost effective solutions to our customers is at the base of our foundation.
Our core service deliverables:
Regular stock maintenance of bulk orders for yearly contracts.
Trade exports and shipment of order as per convenience of customers with FOB (Free on Board), CIF (Cost, Insurance and Freight) and Ex ship terms of sale.
Customized assembly process as per client's requirement to assemble the material parts.
We have a well established contract manufacturing logistics system to cater to your needs for brass turned components and products. Bulk manufacturing service is also provided if the customer has a bulk requirement to outsource for a wide range of brass products for their production and research applications.
We have a well established pre inspection, R & D and testing process to make a defect free and organized manufacturing system in compliance to the national and international standards of manufacturing operations.